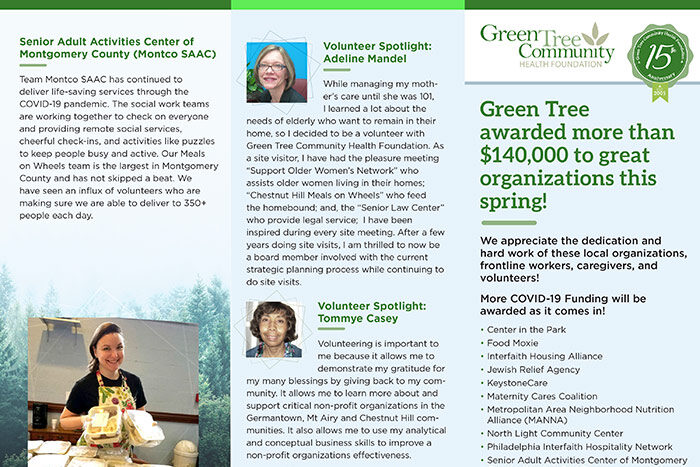 Dear Neighbors,
Our community has experienced a great deal over the last several months. It hasn't been easy, but we have come together to serve one another as the challenges continue.
In this shortened newsletter we want to exhibit the great work of just a few organizations improving the health and lives of our friends and neighbors. Volunteers like Tommye and Adeline make our world a better place. A huge THANK YOU to them, all of you who volunteer, and to all those serving our community in so many ways during this time!
For more community information as we work toward recovery from the shut down, please visit our website, greentreecommunityhealth.org, and click on the COVID-19 resource button. If you have further questions, please do not hesitate to contact us!
Stay safe & stay well,
Bethany J. Flood, LSW
Executive Director