Illustration by Philadelphia-based artist Meagan Corrado and featured in Visualize Health Equity, a community art project of the National Academy of Medicine.
We are maximizing the impact our grantmaking by concentrating on those Northwest Philadelphia communities facing the greatest barriers to the best health possible. These include neighborhoods in the 19118, 19119, 19128, 19138, 19144, 19150 zip codes.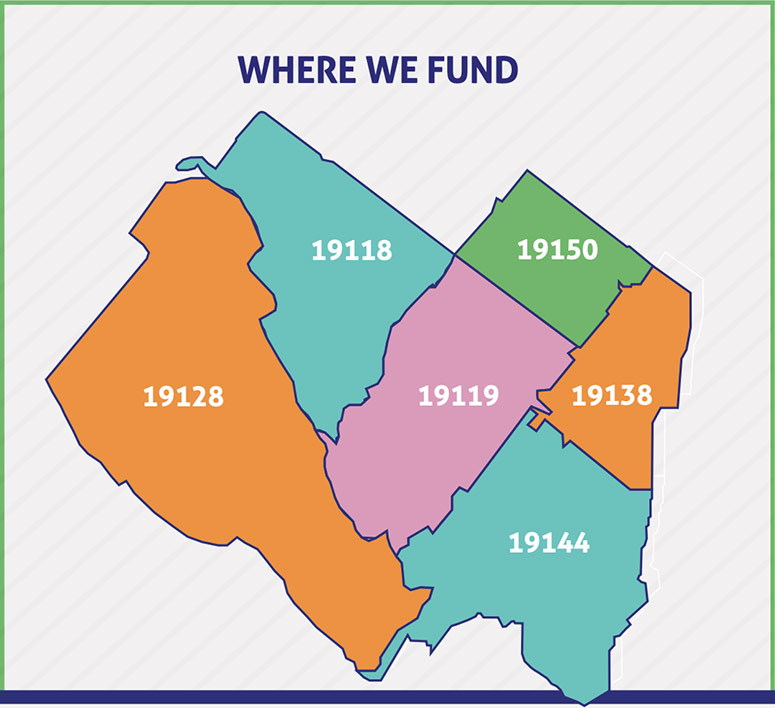 We are providing direct support to organizations fulfilling immediate, individual needs as well as addressing historical, systemic inequities. Our goal is to improve systems that have historically made it difficult for people to gain and maintain health.
We fund programs that feed hungry families as well as work to end food deserts. We also fund programs that help older adults age in place as well as protect their rights.