Resources
Foundation for Health Equity™ recognizes the disproportionate impact of the COVID-19 pandemic on communities of color, older adults, and families.
For example, Black and Latinx Philadelphians have the highest and second highest rates of COVID-19 infection, hospitalization, and death. In light of this, we have collected dozens of resources (and counting) below, organized by food, family, older adults, community, and emergency: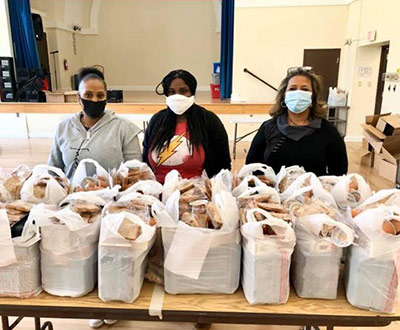 It has been a busy year for Center in the Park and, even though they physically closed the building in March, the Center is as active as ever! CIP is providing emergency food from their pantry and delivering special interim frozen meals to over 200 older adults per week. Their staff have made thousands of "wellness check" phone calls to participants, and began programming online. While 2020 has been a challenging year thus far, they are truly living their mission: promoting positive aging, listening to the voices of their participants, and truly providing community connections during a critical time.

The team at SeniorLAW Center came together creatively to serve older people at the epicenter of the Covid-19 pandemic. They moved their entire team to a remote operation and have come together in this time of crisis to put older people first:
To provide critical legal services and resources to older people
To ensure their safety, freeing them from financial exploitation and abuse, saving homes and lives
They have expanded services, education and advocacy, and are honored to serve older people who are at risk during this crisis.