Elissa Messori Jacobsen Nursing Awards Fund
The Elissa Messori Jacobsen Nursing Awards Fund was established by Dr. and Mrs. Divo Messori to celebrate the life of their daughter Lisa. A nurse, Lisa died in 2001 after a battle with breast cancer. "Doing this, helping others, means something and helps to get through the loss," said Dr. Messori at the first Nursing Awards Presentation on May 8, 2002. "It's a measure of comfort. There is pleasure in giving."
This donor-directed fund benefits Chestnut Hill Hospital nurses with their continuing nursing education. Full-time, part-time, pool nurses and nursing staff, with a minimum of one year of nursing experience at CHS are eligible to apply for a scholarship grant. Applicants must be enrolled in an accredited clinical nursing program before applying.
Since the first awards in 2002, 64 Nursing Awards to 47 students enrolled in nursing programs have been made for a total distribution from the Fund of $146,407. The Messori family, their friends and Chestnut Hill Hospital (CHH) physicians, nurses and employees have contributed to the Fund, as well as patients and family members touched by the skill and compassion of the Hospital's nursing staff.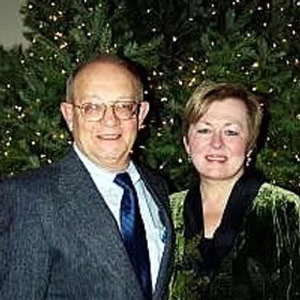 Divo Messori, M.D., arrived at CHH in 1958 as a resident in medicine. He was responsible for covering the new ICU — one of the first in the country. "There was a young woman acting as head nurse. I will always remember what an excellent nurse she was," Dr. Messori said at the first Awards Presentation. "Through her, I realized the importance of nursing care and appreciated the quality of nursing at this institution [CHH]." After two years in the Army Medical Corps and another two years of a gastroenterology fellowship at Thomas Jefferson University, Dr. Messori became a staff physician at CHH.
When asked to comment on the role of nurses in health care today, Dr. Messori has said, "Nurses are under-appreciated and under-rewarded. Hospitals are being asked to do more with less and less and nurses bear the brunt. They deserve the greatest measure of our support."